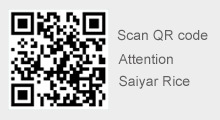 Make a good meal, start with a good grain of rice
---
As the saying goes: It is difficult for a clever woman to cook without rice. To cook, you must not only have rice, but also good rice. Good rice makes a good meal! With the improvement of living standards, imported high-quality rice is increasingly coming to the table of Chinese consumers' families, especially Cambodian fragrant rice is loved by everyone for its unique fragrance.
Cambodian Jasmine Rice is a long-grain rice native to Cambodia, an agricultural country in Southeast Asia. It is named after it has a faint jasmine fragrance when cooked. Speaking of Cambodian jasmine rice, the most commendable thing is that it has won the World Rice Gold Award in the professional appraisal of the World Rice Conference for three consecutive times since 2012. Why can Cambodia be able to grow champion rice? Here I have to say a unique region, the world-recognized "golden grain-producing area"-Madwang Plain. There is plenty of sunshine and abundant rainfall. Cambodia's industry is backward, and the agricultural population has reached 78%! Therefore, the rice still retains the original human cultivation method, and it grows purely and naturally, without chemical fertilizers and no industrial pollution. Therefore, the yield of Cambodian jasmine rice is only about 200 kilograms per mu. It is harvested once a year, and the growth period of rice is about 180 days. The yield of hybrid rice per mu in my country is about 1200 kg. A comparison shows that the value of Cambodian jasmine rice is quite precious.
In order to bring the original rice to the tables of the people all over the country, in 2015, "Saya" Cambodian jasmine rice was born. The grains of rice are guaranteed to be imported from the origin of Cambodia across the ocean. In terms of anti-insect technology It also adopts modern "physical pest control", avoiding the harm of traditional chemical fumigation and deworming, and truly allows consumers to eat rice and eat well.
Now many families already have Saiyan Cambodian jasmine rice on the table. Whether it is steamed rice or egg fried rice, the crystal clear particles, soft and smooth texture will make you sublimate visually and tastefully, so good Don't you buy the rice you ate and give it to your family?