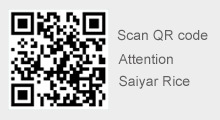 Japonica rice porridge, indica rice stewed rice, different effects of rice
---
Headed by whole grains and rice. The fragrant rice has always been an indispensable staple food for the Chinese. Southerners are used to eating indica rice, while northerners prefer japonica rice. What are the differences between these two types of rice?
"Japonica rice and indica rice are the two most common and most commonly eaten rice in our country." Liu Fangcheng, a senior engineer at the Beijing Food Association, told the reporter of Life Times. The grains of japonica rice are short, wide, and oval, so some people call it "fat". "Aberdeen rice", common crystal rice, northeast rice, pearl rice, etc.; indica rice is slender, common Thai scented rice, Chinese scented rice, etc. Because more japonica rice is grown in the north and indica rice is grown in the south, there are some regional differences in eating habits.
"These two kinds of rice are very nutritious, but there are some differences." Liu Fangcheng pointed out that the gel consistency of japonica rice is required to be greater than 70, while indica rice only requires more than 60, so japonica rice is much stickier than indica rice. However, the protein content of indica rice is higher than that of japonica rice. The protein content of indica rice is more than 8% and that of japonica rice is only 7%.
Because the two types of rice have different gelatinization temperature, gel consistency, rice grain elongation, and flavor, the eating methods are also different. Liu Fangcheng said that japonica rice has a high consistency and is suitable for cooking porridge and made into porridge; indica rice has high amylose and protein content, steamed rice looks soft and delicious. In addition, japonica rice has a certain effect of lowering blood pressure and lipids, while indica rice has the effect of warming the stomach and promoting yang. People can choose according to their taste and physique when eating. In addition, Liu Fangcheng also reminded everyone: "No matter what kind of rice, the heating time should not be too long, otherwise a lot of vitamins will be lost."