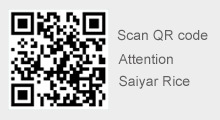 Who is the more nutritious wheat in the north or rice in the south?
---
Rice and wheat are the two most important food crops in the world, and billions of people depend on them to feed. They are also the oldest cultivated crops in China. They have been multiplied on Chinese soil for thousands of years and have nurtured Chinese people for generations. Rice and pasta are still our "staple food".
So, whether rice is good for nutrition or flour is good for nutrition, it is estimated that everyone has a say, and everyone's answer is definitely different; people who love rice must say that rice has a good taste and a fragrant taste, which is most suitable for delicious dishes; People who make noodles must say that the practice of noodles is ever-changing, and they can be eaten with relish even without vegetables; southerners will say that rice has nurtured beautiful Jiangnan girls; northerners will say that wheat has nurtured stout Northeastern men.
One, in terms of content and quality
There are more noodles than rice, but the quality of noodles is worse than rice. Because noodles contain 40% of "prolamin", but it is seriously lacking in human essential amino acids-lysine; while the content of "prolamin" in rice is less than 20%, the biological value of rice protein is The common cereals are relatively high. In this way, considering the protein content and quality at the same time, rice and noodles are tied in the comprehensive utilization of protein;
Two, in terms of vitamins
Wheat contains more vitamin B1, so it is not easy for people who eat pasta as a staple food to suffer from beriberi. The content of vitamin B1 in rice is only about half that of wheat, and the content is even lower after whitening. If you only use refined white rice as the main food, do not eat beans and potatoes, and the dishes are not rich, you will easily suffer from beriberi due to lack of vitamin B1;
Three, in terms of mineral content
Flour has obvious advantages in calcium, phosphorus, potassium, and magnesium projects, while rice is even better in zinc, copper, and manganese projects;
Fourth, in terms of acid-base balance
Fine white rice noodles are all acidic foods, but the acidity of white rice is higher than that of white flour. Therefore, if refined white rice is used as a staple food, more fruits and vegetables are needed;
5. In terms of digestibility
There is no difference between rice and noodles. They are both easily digestible foods. But from the perspective of energy supply, rice is lower than pasta such as steamed bread and pancakes, so the energy provided per unit mass is lower. It turned out that the water content of rice reached 70%, while steamed bread was only 55%, and bread was only about 45%. In other words, eating rice and steamed buns of the same quality will provide less energy than steamed buns; this is also the reason why some people say that "eating noodles is easy to get fat";
Seeing here, rice and noodles, whose nutritional value is high?
In fact, the specific nutritional value of rice and noodles has a lot to do with their variety, place of production, processing precision, and cooking methods; therefore, those who love large noodles do not have to reject rice because of the advantages of noodles. ; People who love rice, there is no need to refuse pasta for the advantage of rice;
For residents who enter a well-off society, the key is to eat less refined white rice and refined white flour, eat more whole grains, and match them with dishes to obtain more comprehensive nutrition.