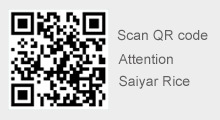 The history of rice
---
Emperor Kangxi, i.e. AI xinjueluo Xuanye, the sage of the Qing Dynasty, was the longest serving feudal emperor in Chinese history. He was not only a rare wise monarch, but also an "agricultural expert". Emperor Kangxi attached great importance to the scientific practice and research of agriculture. Many valuable grain varieties were more or less related to him, while some were famous for him.
Royal rice
Royal rice "born in Yuantian" has been planted in the South and north of China. It has good color, fragrance and taste. It also has the functions of nourishing body, nourishing blood and nourishing body. According to the records in Volume 2 of the general examination of the time service, "Shengyu was made by the emperor. In fengzeyuan, there were several paddy fields, and corn seeds were planted in Yutian. From the year of old to September, he began to mow and get on the stage. One day, he walked through the fields. In late June, the valley was stable and square. Suddenly, a family, which is superior to rice, has been established. Because of the collection of its species, it will be tested whether it matures early next year. In June of the Ming Dynasty, this kind of fruit ripened first, and since then it has never been born. After getting this kind of rice seed, Kangxi was very happy. He collected it carefully, cultivated it, and expanded it.
Because of its early maturity and good quality, this high-quality rice variety is suitable to be planted in northern areas of Xuanhua. It can also be cultivated in northeast areas where frost comes earlier. It is of certain significance for the development of rice production and for northern people to eat rice. "At the turn of summer and autumn, if wheat and rice are not picked up, it will benefit the people." When Kangxi was 60 years old, he wrote with pleasure and indolence: "for more than 40 years, all kinds of rice have been used in neishan. Its color is reddish and its grain is long. It is fragrant and its taste is reflected. It was born in Yuantian, so it was named" Royal rice. "Kangxi did not regard" Royal rice "as special for the royal family. He proposed" willing to share this grain with the rest of the world ", and actively promoted Shenzhi in various places. After long-term cultivation and promotion by working people, "Royal rice" has been planted in Jilin, Jiangsu, Zhejiang, Andun, Fujian and other provinces in China.
Rouge rice
Yulanzhuang, Fengnan County, Hebei Province, near the Bank of Douhe River, there is a piece of pink Rouge land, which produces a kind of "rouge rice". The grain is m cylindrical, dark red inside and outside, and lingering red line in Shunwen. After cooking, it has a different fragrance and a good taste. It is still fragrant after three times. Because every time you return to the pot, the rice grains stretch once, the more brilliant the color is, and the more fragrant the aftertaste is, so it is called "three stretch waist" rice.
It is said that in the ninth year of the reign of Emperor Kangxi of the Qing Dynasty, a local landlord was on a tour in a rice field. Suddenly, he saw a rice ear which was different from the others. It looked like a dry japonica seed. The plant height was early maturing and the ear was red with awn. He pinched a few grains and rubbed off the skin. Suddenly, he felt a strange fragrance coming. The color was red and the grain was long. This anecdote was reported to the court by the government. Emperor Kangxi heard the music, so he went to Fengnan to taste the rice. Longyan was very happy, so he named it "Rouzhi rice" and granted it as imperial use. Because of its rarity and small quantity, this kind of rice was forbidden to eat by the government, and the violators were severely punished. From then on, the price of rouge rice was 100 times higher. As a professional rice purchasing platform, Chenglin also has high-quality Gongmi and high-quality rice, which makes Gongmi enter the homes of ordinary people. Not only that, in Chenglin grain Zhishi storehouse, it also provides users with interesting rice related stories, so that users can learn more about rice culture and stories, and enrich our knowledge.
Xixia Gongmi
Located in the Yinchuan Plain, the "Xixia Gongmi" produced by Qingtongxia City of Ningxia is pure and white. Rice is soft, sweet and delicious. When steaming, the fragrance is rich and refreshing; the rice Bansheng bowl is delicate and shiny, just like a pearl. It seems that the grains of rice are scattered in the mouth of the cannibal. It gives people a kind of sticky but not greasy, smooth and refreshing feeling. The teeth feel soft and elastic. And has a better tonic effect, often eat can adjust the five viscera, tonic Qi.
According to legend, during the reign of Kangxi in the Qing Dynasty, local officials elected good rice to serve the royal family every year. Kangxi greatly appreciated this rice, so it was called "Gongmi".