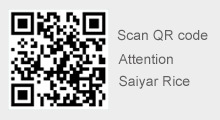 Why is rice missing a corner
---
The reason why the rice lacks a horn is related to Tieguai Li, one of the Eight Immortals.
It's said that a long time ago, the Eight Immortals invited them together and traveled to the land of ancient Yishui. Seeing that the tribes living on both sides of the Yishui River only made a living by picking wild fruits, hunting and fishing, they had a very hard life. At this scene, I couldn't bear it and decided to make rice for the people here.
But when it was time to make rice, only the playful Tieguai Li could not be found. Seven immortals waited and waited and still no trace of Tieguai Li. Uncle Cao said impatiently: "Tieguai Li has always been playful and forgetful. I don't know where I went to beg for wine and drink today. Don't wait for him. Let's do it first. If he doesn't come, we will leave him a corner." The immortals felt that it was the same after hearing them, and started making rice.
When the rice was finished, Tieguai Li came late. Seeing everyone left a corner for him to make, the boss was upset. No matter how everyone persuaded him, he just refused to make up that corner. The seven gods were helpless, wrapped the rice in a shell and planted it in the soil, and shook his head. He walked away with a sigh.
Tieguai Li was even more angry when everyone ignored him, so he made another grain of rice. Also threw it into the soil and left.
Spring comes and autumn comes, people on the banks of Yishui River find that rice grows in the ground, and barnyard grass is always there. It turns out that this barnyard grass is the grain of "rice" made by Tieguai plum, and people remove the husk of the cut rice, and it becomes our staple food today-rice. The observant people later discovered that the rice was always missing a corner, and the cause was unclear. Later, the Emperor Houtu revealed a dream to tell the people here, and people realized that it was a corner that Tieguai Li was unwilling to make up.