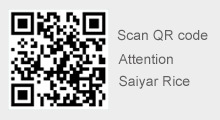 Hunan specialties: introduction to the history of Changde rice noodles
---
The birth of beef noodles can be traced back to the Emperor Yongzheng period of the Qing Dynasty. At that time, the imperial court implemented the policy of "returning the land to the stream". He was originally from Yang Yuan, a Hui native of Tongzhou, Beizhishun Tianfu, and was given the land near Changdejin City, Hunan Province (now Tuanjie Village, Lidong Township, Li County, Hunan). Hundreds of hectares, leading the Hui tribes to settle down. The Hui people originally liked beef noodles, but the local rice-based food and it was difficult to find noodles. The Hui people who settled here used local rice noodles as a substitute for noodles and created the earliest Beef noodles, the beef noodles at that time tasted light.
Later, Hunanese gradually accepted and improved the taste, making it spicy and salty, and adding other spices, so it has the appearance of Hunan beef noodles today. In fact, strictly speaking, Hunan special beef noodles should be called Jinshi special beef noodles or Hunan special halal beef noodles.
Changde rice noodles is a famous local snack in the province. Changde has a long history of producing rice noodles. As early as the Guangxu period of the Qing Dynasty, Changde had a shop that produced rice noodles. The rice noodles produced were thin and long. For a long time, people in Changde, regardless of men, women, old or young, like to eat rice noodles; guests from other places also enjoy the taste of Changde rice noodles.
The reason why Changde rice noodles are so popular is that the rice noodles are white, round and slender, shaped like a dragon's whisker, which symbolizes good luck. On festivals and festivals, eat rice noodles to show that in the years to come, the family will be reunited like rice noodles; living a life is like rice noodles with long flowing water. Both rice noodles are convenient and economical to eat. After buying the rice noodles, they can be eaten with boiling water and seasonings. The processing is simple, clean and hygienic. The rice noodles sold in restaurants have a variety of oil codes, which are economical and tasteful. Fresh and delicious.
Changde Restaurant's rice noodles come in two types: non-coded noodles and oil-coded noodles. The rice noodle oil code is divided into two categories: Han and Hui: The Han nationality oil code mainly includes shredded pork, pork slices, red round, red oil, three fresh, fried sauce, mushroom oil, hot and sour, marinade, sauce, hoof flower, spare ribs, There are more than 10 kinds of chicken, eel, etc. The Hui people's oil codes are more abundant, mainly including shredded beef, offal, sliced ​​lamb, braised egg, sliced ​​lamb, shredded chicken, duck strips, marinade, three fresh dishes, stewed beef, steak, beef tendon, braised beef, etc. Kind. After the rice noodles are blanched and put in a bowl, they are mixed with various condiments, and then covered with an oil code. The meal is delicious and delicious with unique flavor.