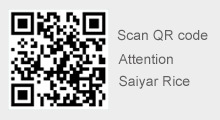 The legend of Jishen (Han nationality)
---
In ancient times, a young man named Ji was very sad when he looked at his yellow faced brothers. He wanted to taste all the things in the mountains and see what he could eat, so as to find some food for everyone. He put them in his mouth to taste and taste. In this way, he found fruits and vegetables for us. Ji made up his mind to go all over Kyushu and taste all the plants, fruits and seeds in the world, so as to find some food that can be used as staple food for everyone.
Ji told his plan to Nuwa. After listening to Ji's plan, Nu Wa was very happy and asked her five sons to serve Ji. Nu Wa's five sons were named Dao, Shu, Mai, Shu and ma. Before leaving, Nu Wa took out five bags of different colors. She gave the white bag to Dao, the yellow bag to Shu, the red bag to Mai, the green bag to Shu, and the black bag to ma. Mother Nuwa said to her five sons, "Ji is determined to go all over the world to find food for everyone. Follow him to find it."
Ji set out with rice, millet, wheat, beans and hemp. No matter what grass seeds Ji saw, he would take them down and chew them in his mouth to taste them. Especially for those full grown grass seeds, they would chew them more finely. What he thought was delicious, he asked rice, millet, wheat, Shu and hemp to collect and put them in five bags according to their color and variety.
In this way, they traveled around, picked grass seeds, and slowly filled five bags. On this day, they stood on the top of the mountain and looked around. The sky and the earth were boundless, and the mountains were undulating and continuous. Looking down, they saw five valleys, with spring gushing, fertile soil and green grass. It was really a good place with beautiful mountains and waters. Ji looked at the five valleys and the five bags full of all kinds of grass seeds, and said to his five attendants, "if you want to make people never go hungry, you can't just collect wild food. You have followed me for so many years. When you know what grass seed can be used as food, you must learn to cultivate. Now there are five valleys in this mountain, which are rich in soil and water. Each of you can choose one. Plant the seeds in your bag, carefully manage and observe, and find out the experience of planting crops. And then we all grow like that, so that we never starve. "
When Ji finished, his five attendants each chose a valley and cut grass near the water to open up wasteland, planted seeds, and started to dry. On the one hand, he managed his crops, and on the other hand, he directed the cultivation of rice, millet, wheat, beans and hemp. In this way, they lived in the mountains for three years, found out the growth habits of various crops, summed up a set of farming experience, and then taught people to cultivate.
Later, people called the crops of millet, rice, millet, wheat, Shu and hemp. Because they are grown in five valleys, the grain is called grain. After Ji died, people missed him. In order not to forget him, he tasted all kinds of grass, divided five grains, and created an agricultural group. He was called Shennong. The mountain where he tried to grow grain was built by cutting down trees, so he called it Shennongjia.