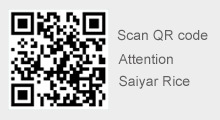 How many levels are there in rice production? What are the main differences?
---
1. Pollution-free rice: Highly toxic pesticides (organophosphorus, chrysanthemum, chlorine, hormones and other teratogenic, carcinogenic and other toxic products) are not allowed, and low-toxic products are allowed. The same product can be used multiple times.
2. Green rice: A-grade rice-pollution-free rice can be used, but the same product can only be used once in a production cycle.
AA grade rice-no synthetic chemical substances and genetically modified varieties are allowed to be used during the growth period.
3. Organic rice: The basic requirements are the same as those of green AA grade rice. The difference is that the implemented standards are different;
Grade AA implements industry standards, while organic rice implements international standards.