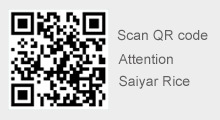 What is the shelf life and best eating date of rice?
---
The best edible period of rice is generally 3 months after harvest. Some varieties are longer, and they are also good during the Spring Festival. During the rainy season from May to June, the taste of rice will decrease due to high temperature and high humidity. Early rice is harvested in the high-temperature season and has a short after-maturing effect. It is best to eat about 1 month.
Dehulling rice means losing the protective umbrella. Therefore, rice deteriorates faster than rice and brown rice. Generally, the fatty acid value of rice produced by milling will increase significantly after one week. In general, the shelf life of bulk rice should be 3 months in spring and summer, and 6 months in autumn and winter; the embryo in germ rice is easy to deteriorate, and the shelf life is 1 month; after polishing to form a protective film, the shelf life can be extended; vacuum packaging , Can also extend the shelf life. Try to eat rice purchased from the market within 1 month.
The spoiled rice should be recognized cleverly. It is easy to judge the deterioration of the rice stored at home. One is to look at the embryo and look for the rice grains with the embryo. If it appears brown, it is beginning to deteriorate; if it is black, it has deteriorated and cannot be eaten. The second is to look at the rice water. If the water from the rice wash turns brown, it starts to deteriorate, and it appears light black or green. It has deteriorated and cannot be eaten.
Chen Liang is also easy to identify. Although aged rice no longer exists, there are still aged grains with a storage period of more than one year. The identification of aging grains is relatively simple. Put the rice in a plastic bag and seal it for 5 minutes. It will smell of stale rice when opened. Generally, it is stale grain. However, if the new rice is not well preserved, the stale taste will appear after March the following year.