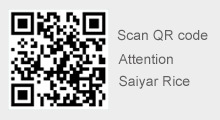 What are the advantages of vacuum packaging bags to protect rice
---
In fact, in life, it's not just southerners who like to eat rice. There are also many northerners who like to eat rice. Everyone knows that the quality of rice in the Northeast is very good. Because of the long growth cycle of rice, the quality is good. If you can eat it every day If you go to the Northeast rice, you must keep your rice well, it is the top quality rice. Under normal circumstances, rice is placed in a rice vacuum packaging bag. Don't underestimate the rice vacuum packaging bag. Without it, the quality of the rice will decrease. The reason why people choose to use vacuum packaging bags to store rice is because it has many advantages, such as environmental protection, stable performance, and a series of advantages, which is favored by the masses of people. This is also its ability to sell well in the market. The reason, as a result, has been a large number of purchases by customers. In daily life, rice can be eaten by people for a long time because of it.
The rice vacuum packaging bag can protect the rice when it is relatively humid, so that the rice will not get damp due to the weather, and it can also maintain the original flavor of the rice, so that the use time of the rice can be extended, so that you You can enjoy your delicious rice for a long time. In addition, the rice vacuum packaging bag can also play a certain role in preserving the freshness, so that you can keep it in its original state as much as possible when you eat the rice, so that your every day There is no need to worry about the problem of damp rice. Let you eat high-quality rice with peace of mind every day.
The cost of the rice vacuum packaging bag is not high, but its quality is trustworthy, and the quality of the rice will not suffer any loss due to the problem of the packaging bag. It also greatly strengthens the safety of rice to a certain extent. Only high-quality packaging bags can provide quality services for food, allowing food to lie in the packaging bags with peace of mind, and at the same time, allowing consumers to buy with confidence and peace of mind. This is also a major use of packaging bags.