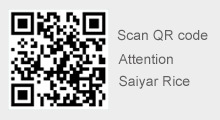 The magical effect of rice oil
---
Rice oil
64% of the nutrients in rice are concentrated in rice husks and rice germs, which are rich in nutrients such as protein, fat, dietary fiber, vitamins, phytosterols and minerals. Rice oil, which is mainly derived from rice hulls and rice germ, contains most of the trace active ingredients of rice, which can restore the essence of rice and avoid the loss of nutrients. In addition, rice oil is rich in oryzanol, phytosterols, vitamin E and other active nutrients. Rice oil is the only one with the most suitable fatty acid combination recommended by the World Health Organization and the American Heart Association (47% monounsaturated fatty acids, 33% Saturated fatty acids and 20% saturated fatty acids). Many domestic and foreign studies have found that consuming this proportion of edible oil can reduce bad cholesterol and retain good cholesterol, which is very helpful for heart health. Therefore, rice oil has the reputation of "heart oil" and "youth oil" in the United States and Japan.
Rice oil. The smoke point is high, the oil quality is stable, and the oil fume is greatly reduced compared with other edible oils. And the taste is light, can keep the original taste of the dishes, and the color is more bright and attractive. In addition, rice oil has low viscosity, cooking can reduce 20% oil absorption, food preservation and preservation time are greatly improved, compared with other edible oils, rice oil produces less polymer, and it is more convenient to clean the kitchen.
Magical effect:
1. Rich in 7000ppm oryzanol. Oryzanol is a strong antioxidant with unique effects of regulating autonomic nerves, improving sleep and effectively relieving fatigue. In medicine, it is often used to calm sleep and relieve fatigue. Regular supplementation of oryzanol is a good "secret formula" against sub-health.
2. It is rich in plant sterols, which are commonly known as "Cholesterol Natural Nemesis" and "Key to Life". It can help the human body to effectively degrade cholesterol and play a good preventive effect on protecting the heart and brain blood vessels and preventing cardiovascular diseases.
3. The rice oil is rich in natural vitamin E (tocotrienol), which has the function of scavenging free radicals and delaying the aging process. Helps delay body aging and maintain youth and vitality.
4. Rice oil is taken from high-quality rice varieties to restore the essence of rice and is rich in various nutrients. Anti-fatigue, anti-oxidation, anti-aging, triple anti-sub-health.