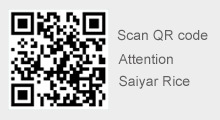 Homemade germinated brown rice, easy to learn
---
Put brown rice in water and it will sprout automatically. If you want them to germinate earlier, you can soak them in warm water of about 30 degrees, and they can germinate in about a day. However, this method must maintain a certain temperature, so it must be replaced with new warm water many times on the way, because heat preservation is very important.
When the weather is warm, just soak the brown rice in water at room temperature to easily germinate the brown rice. In addition, for those who are willing to spend time but not energy, you can put the brown rice soaked in water in the refrigerator, so that germinated brown rice can also be made. It takes about 3 days to do this, but there is a benefit that you do not need to change the water used to soak the brown rice.
No matter if someone soaks the brown rice, the water just fills the brown rice. Instead of this, it is better to put more water, because brown rice needs oxygen when it germinates, so try not to keep them in a sealed state. When the germ part of the brown rice grows 1mm sprouts, you are done.
Control the soaking water to dry, put the germinated brown rice in the sun to dry it, then put it in an airtight container, and finally store the container in a dark place. Because the small sprouts that grow from brown rice are the "little life" that came with hard work, we must cherish it, and I recommend that you eat it as soon as possible after it has sprouted.
In addition, although there are a lot of people who mix germinated brown rice and white rice, I don't recommend this. Although germinated brown rice is easier to cook like white rice, it will be uneven if mixed with white rice, which will eventually affect the taste.
When everyone is cooking sprouted brown rice, try not to mix it with other things and cook it together. If you must mix and cook with other things, it is best to choose to cook with other grains.