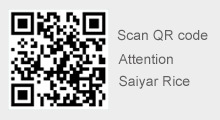 2020 resumption notice
---
Affected by the new coronavirus pneumonia epidemic, Saiami Industry delayed the resumption of work in accordance with the requirements of the government to cooperate in the prevention and control of the epidemic. Thanks to the efforts of many colleagues who returned to the factory in advance, all anti-epidemic measures have been deployed and implemented, and work such as opening the factory and resuming work has been carried out smoothly and orderly. With the approval of the government, work will officially resume on March 16, 2020.
In order to strengthen the prevention and control of the new coronavirus, implement the policy of "prevention first, safety first", maintain normal production order, and ensure the health and life safety of employees and their family members, based on the new coronavirus in Fancheng District, Xiangyang City The Infected Pneumonia Prevention and Control Headquarters notice of resumption of work and production combined with the actual situation of our company, formulated epidemic prevention rules.
We have set up the following 'four lines of defense':
1. Prevention and control period: daily temperature detection of all entering personnel, implementation of closed management, entering the factory must wear masks, temperature measurement, eliminate risk personnel, make written records and confirm personal information before entering the company.
2. Develop, produce and post propaganda banners, safety and epidemic prevention guidelines, and carry out epidemic prevention and control in various forms and channels such as electronic posters;
3. Implement a meal-sharing system, supervise employees to wash their hands frequently and emphasize hygiene; public areas such as offices, workshops, and dining halls must be fully disinfected twice a day;
4. Ensure that anti-epidemic materials are in place, distribute medical masks and disinfection alcohol for employees; perform data analysis with the three major operators as required before returning to work, and identify and investigate risk personnel through daily health declarations such as Spring Festival itinerary and holiday contact history. Real-time grasp of the dynamics of employees' health status and increase the speed of response to the epidemic;
While ensuring the health of employees, Saya Miye actively restores production order, strives to create a safe and healthy office and production environment, races against time, completes customer orders, and delivers goods to customers safely and on time to ensure customer needs supply!