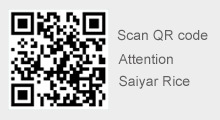 Unite as a city--Innovation 2016 Saiyami Industry 2016 Annual Dealer Conference
---
Saiya has braved the wind and waves for more than 20 years, has always adhered to a rigorous and pragmatic style, adhering to the concept of harmony and mutual benefit, has always regarded dealers as brothers, and firmly believes in the development concept of steady operation and sustainable development.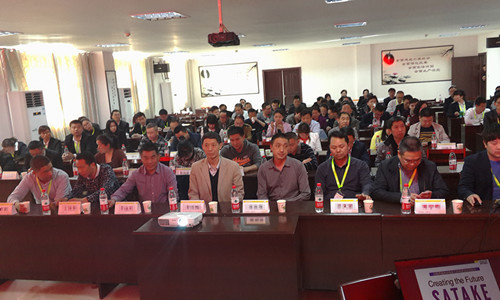 All participants
As Sai Ya is about to celebrate its 20th anniversary, in order to realize Sai Ya's grand goal in the next three years, I would like to thank the dealer partners and enhance the cooperation relationship with distributors. Sai Ya will be in China Lagerstroemia from April 6 to 10. The park holds a grand annual dealer meeting. The conference lasted for 5 days and was a fully enclosed meeting. The company's departmental leaders and all employees of the marketing center participated collectively. The main content of the meeting included reviewing the past, looking forward to the future, Saiya's plans for the next three years, product, promotion, and promotion implementation plans, dealers' visits to old factories and introduction of new factories, 2015 outstanding Distributors commend and speak, distributors sign a "military order", chairman of the board of directors concluding remarks, Shiyan market observation and learning, Wudang Mountain tour...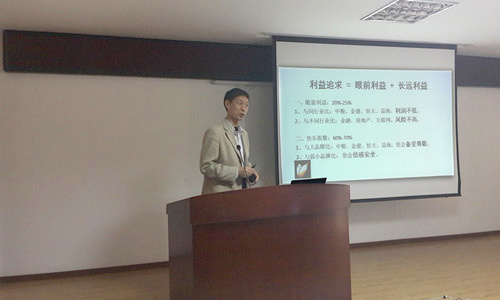 Chairman's speech
Marketing Director's Speech
Saiyan's achievements today are inseparable from high-level advanced management concepts, and it is also inseparable from the hard work of dealers. To achieve the grand goal of doubling sales in the next three years, Saiyan must work hand in hand with dealers. . Challenges can drive motivation. All dealers are full of confidence in Sai Ya's current situation and future. In order to realize Sai Ya's three-year goals, for Sai Ya's growth, and for everyone's common interests, dealers are enthusiastic. Signing a "military order" to show his determination, the atmosphere on the scene was extremely exciting.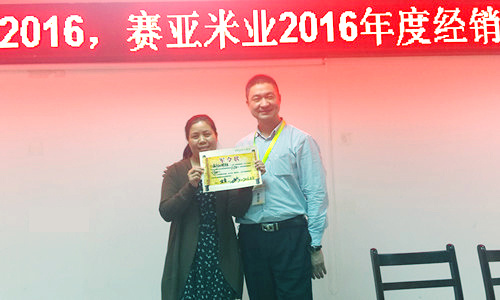 Shiyan distributors signed "Military Order"
Yichang distributors signed "Military Order"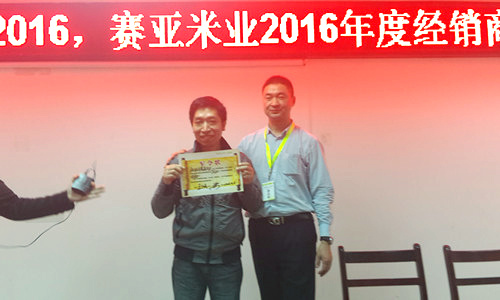 Zhumadian distributors signed "Military Order"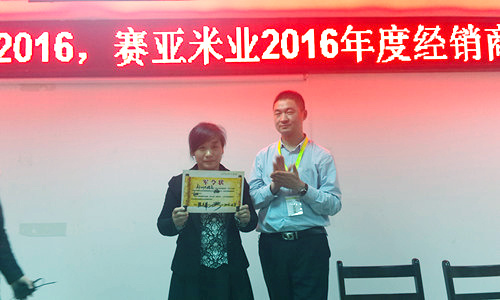 Zhengzhou distributors signed "Military Order"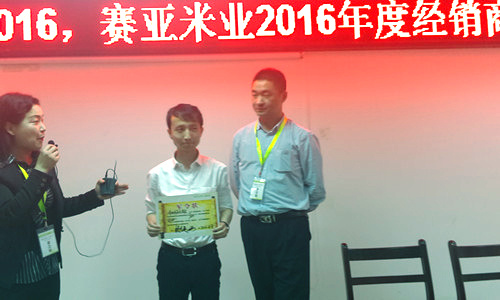 Nanyang distributor signed the "Military Order"
As an outstanding distributor of the year in 2015, Shiyan distributor Li shared his experience and insights. Li's wonderful sharing has doubled the confidence of other distributors, and let everyone see the humanity of Saiyan, which has enhanced the distribution of you. Confidence in cooperation between Shang and Sai Ya.
Successful people must have merits. Shiyan Li always has today's results because of his advanced management concepts and attention to details. The Shiyan market is as large as promotional activities, as small as the individual product display is perfect and extreme, so the majority of distributors collectively visit the Shiyan market to observe and learn from each other and learn from each other to make progress.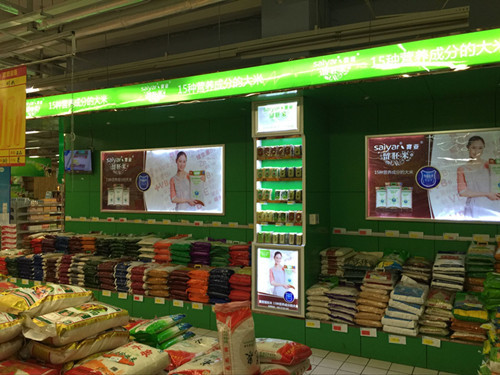 Shiyan Store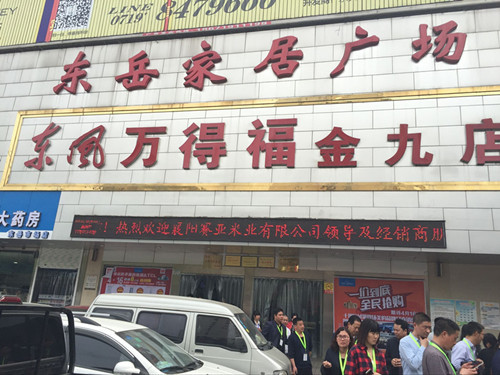 Shiyan Store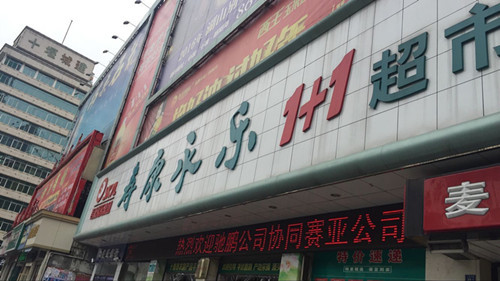 Shiyan Store
The society is progressing, and the consumption and eating habits are changing. Enterprises need to continuously develop to meet market demand. Technical equipment is the foundation for enterprise development. Saiya's new plant will adopt Japan's most advanced rice processing technology and equipment. It will not only have an advanced dust-free processing workshop to ensure food safety and nutrition, but will also create a fully ecological processing integrating tourism and sightseeing. base. In the near future, a safer and healthier Saiyan will be born.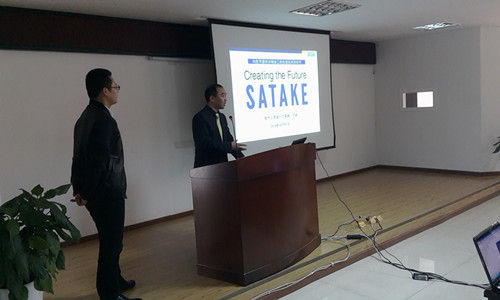 Satake's engineer introduced the new plant plan
At this meeting, the chairman of the board summarized Sai Ya's past and looked forward to Sai Ya's future. President Li made 10, 30, and 50 years planning respectively. In the blueprint of President Li, Sai Ya's future is extremely bright. However, the market still needs to be intensively cultivated. The main force in the market is the majority of dealer partners. I believe that they are also confident in Saiyan and themselves.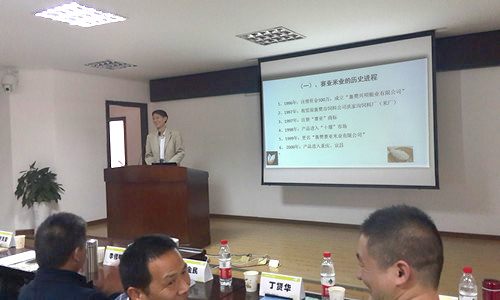 The chairman reviews the development history of Sai Ya