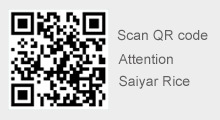 Saiyan Electronics production line project held a groundbreaking ceremony
---
February 26, 2016-This day will be a new starting point in the history of Saiyan. At about nine o'clock in the morning, the groundbreaking ceremony of the Saiyan electronics production line project began on time. As a key development project in Fancheng West District, Saya Miye and more than 20 other companies also attended the start, completion and signing ceremony of the project in the first quarter of 2016 in Fancheng District.
  As another new field opened up by Sia Miye, the electronics production park is located in the Fancheng Aerospace Industrial Park with a total investment of 160 million. The planned land area is 33352 square meters and the total construction area is 56016 square meters. Including two modern workshops, the workshops will uniformly adopt the most advanced technology and processing equipment to ensure product quality while more effectively increasing output and efficiency. The annual output is expected to exceed the million mark. A comprehensive modern office building will create a comfortable, relaxed, environmentally friendly and green office environment for everyone. In addition, a comprehensive building such as product display and R&D center.
   Saiya Miye Electronics Production Park is expected to be completed and put into production in December 2017, when a brand new Saiyan, a modern Saiyan full of vigor and vitality will be displayed before our eyes. Let us work together and work together, let us look forward to Saiya's emergence in the field of electronic production!