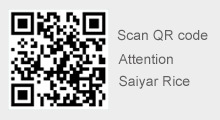 The battle for the country of origin of my country's imported rice starts
---
In 2017, my country's rice trade showed a major trend of changes. Importing countries increased. The United States began to join the array of rice exports to China. For my country's rice market, competition among importing countries has gradually intensified.
Imports continued to increase in the first half of the year
According to the latest statistics from the customs, my country imported 306,600 tons of rice in June 2017, an increase of 86,300 tons over the same period last year, an increase of 39.17%; the cumulative import of rice from January to June was 2,122,200 tons, an increase of 129,200 tons over the same period last year, an increase of 6.48%. In June, my country exported 151,600 tons of rice, an increase of 132,800 tons, an increase of 706.38%; the cumulative export of rice from January to June was 570,300 tons, an increase of 443,700 tons, an increase of 349.10%. From the data point of view, there is a two-way growth momentum in rice imports and exports, but the increase in exports is significantly higher than that in imports. But on the whole, my country is still a net importer of rice, and it is also an object of competition among major exporters in the international rice market.
Judging from the distribution of import source countries, my country's rice imports mainly come from Southeast Asian countries such as Vietnam, Thailand, Pakistan, Cambodia, Laos, and Myanmar. Based on the statistics of imports in the first six months of 2017, the imports of these six countries accounted for 99.83% of my country's total rice imports. Among them, Vietnam is my country's number one source of rice imports, accounting for 55.71%, far exceeding the imports of several other countries. In addition, Russia, Japan, South Korea, Canada, Italy and other countries are all sources of China's rice imports, but the imports of these countries are relatively low. On July 20th, my country's Ministry of Commerce and the US Department of Agriculture simultaneously announced that after more than ten years of negotiations between China and the United States, the United States was allowed to export rice to China for the first time. At present, the draft of US rice export to China has been finalized. So far, China's import source country has added one more member. As my country's imported rice is restricted by tariff quotas, it is expected that the competition between importing countries will become more intense in the later period. Boosted by the news of US rice exports to China, the September 20th CBOT rice futures contract price rose 1.5% to US$12.04 per cwt.
Imported rice quota remains stable
Rice, as a bulk food commodity, is considerable both in quantity and in value. From January to June 2017, my country imported 2.1222 million tons of rice through customs channels, with an import value of US$967 million and an average import cost of US$455.71/ton. Faced with such a large market, all grain trading countries with China hope to get a share of this market. Out of the protection of the domestic agricultural product market, my country implements tariff quota management on rice imports, of which the most-favored-nation tariff rate is 1% within the quota and the additional 65%. Since 2005, my country's rice import quota has been maintained at a level of 5.32 million tons per year (including: 2.66 million tons of long-grain rice and 2.66 million tons of medium- and short-grain rice), and the proportion of state-owned trade is 50%. This quota has not been adjusted for more than ten years. my country's rice imports have risen steadily for more than a decade. As of 2016, my country's rice imports through customs channels reached the highest level of 3.5346 million tons, but it is still within the scope of quota control, and the import limit of 5.2 million tons still needs to be strictly observed.
International rice market supply and demand continue to remain loose
According to the supply-demand balance data released by the United States Department of Agriculture in July, global rice production is 484 million tons, total supply is 602 million tons, trade volume is 4321 tons, total consumption is 480 million tons, and ending stocks are 123 million tons. These five estimated values ​​are all raised from the June data. It is comprehensively estimated that the global rice inventory-to-consumption ratio is 25.63%, the supply and demand situation remains relaxed, the supply of rice production exceeds demand, and the volume of trade has grown steadily. However, due to the continuous increase in demand from some rice importing countries in Southeast Asia in the first half of 2017, the export price of rice has increased. According to the latest statistics, as of July 19, Thailand's FOB price of 100% B-grade rice was US$423/ton, an increase of US$32/ton from the beginning of the year and a decrease of US$36/ton from the same period last year; Vietnam's FOB price of 5% rice was broken. US$405/ton, an increase of US$68/ton from the beginning of the year, and US$31/ton from the same period last year. At present, the price difference between domestic and foreign rice is shrinking, but compared with domestic rice, the international rice price advantage still exists, and the price difference is still the main factor to promote imports. From the perspective of the global rice supply and demand situation, the supply and demand continue to be loose, and the output of major rice exporting countries is still increasing. In the later stage, as the new season rice is launched in Southeast Asia, the price lacks a basis for a continuous rise, or it may fall further.
Intensified competition among importing rice countries
my country is the world's largest rice producer and consumer. Since 2013, my country has become the world's largest rice importer. my country's influence on the international rice market is very significant. The current factors affecting imports mainly include the following three aspects. One is price. my country's rice production is completely self-sufficient. The reason why there is still a large amount of imports is mainly due to the existence of domestic and foreign price differences. The domestic sale of secondary processing and sub-assembly is very profitable. Second, out of the need to adjust the surplus and shortage of varieties, Chinese consumers have now entered the stage of eating well and eating healthily. The heavy metal cadmium in southern domestic rice has caused consumers to worry about problems. The entry of high-end rice such as Thai fragrant rice and Japanese organic rice into the Chinese market can satisfy consumers of different levels of rice choices. The third is due to macroeconomic considerations. For example, the import of rice from the United States is mainly based on the Sino-US Economic Cooperation Hundred-Day Plan. The two sides agreed to reduce the Sino-US trade deficit cooperation product. According to the 2016 trade statistics released by the US Department of Commerce in February, the US's trade deficit with China in merchandise trade was US$347 billion, accounting for 47% of its overall deficit. American beef has now returned to the Chinese market in June. This time American rice has begun to enter the Chinese market. It is also based on this consideration. In the future, my country will approve more biotech products imported from the United States. From these three aspects, the competition on rice imports is not only based on price competition, but also on the quality of rice, and the competition between the political and economic relations of the country.
In the future, competition for imported rice will become more intense, which is also a good thing for our country. On the one hand, import competition has intensified, prompting us to have more bargaining options. On the other hand, my country also participates in international rice trade competition, exporting rice to other countries, and can learn a lot of competition strategies and exports from competing with other rice trading countries. The way, this is both an opportunity and a challenge.