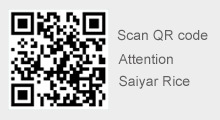 What subsidies can be received for planting rice in 2017?
---
The protection price of corn has been cancelled, and the target price subsidy has been cancelled for soybeans. Is there still a minimum purchase price for rice this year? Many friends have such questions.
The minimum purchase prices for early indica, mid-late indica and japonica rice produced in 2017 were lowered by 3 yuan, 2 yuan, and 5 yuan respectively from 2016. 2016 has also declined compared with 2015. What should we do when the minimum purchase price of rice has decreased year by year? What subsidies are available?
Today, I will introduce you a few subsidy projects, I hope I can really help you:
1. Cultivated land fertility protection subsidy
This subsidy has been in place since last year and has been combined with the previous three subsidies. Plant food crops. Take Heilongjiang Province as an example:
Subsidy standard: In 2016, the subsidy standard of cultivated land fertility protection in the province, cities and counties was 71.45 yuan per mu.
Subsidy target: In accordance with national policy requirements, the cultivated land fertility protection subsidy is in principle subsidized to farmers who have the right to contract cultivated land. Regarding the transfer of land, where the two parties clearly stipulate the ownership of the subsidy in the contract or agreement, the contract or agreement shall be implemented; the subsidy that is not available is given to the farmers who have the right to contract farmland.
2. Large-scale operation subsidies
This subsidy is for large growers, and the planting area must meet certain requirements.
Take Shandong Province as an example:
Subsidy standard: The planting area must be more than 50 mu (including 50 mu). Among them, for those above 50 acres (including 50 acres) and less than 200 acres, each acre will be subsidized at the standard of 60 yuan; for those above 200 acres (including 200 acres), a limit of 12,000 yuan will be subsidized per household.
Subsidy object: Plant at least one season of main food crops. The main food crops refer to wheat and rice. Where wheat is grown, the subsidy is based on the wheat planting area; for single-season rice, the subsidy is based on the rice planting area. The land transfer contract must use the unified standard contract of the township.
3. Agricultural insurance premium subsidies
Agricultural insurance is paid by insurance companies when crops are affected by natural disasters.
Take Shandong as an example. Since 2017, rice agricultural insurance premium subsidies have been carried out throughout the province. The rice insurance premium is 30 yuan/mu, the insurance amount is 650 yuan/mu, and the rate is 4.62%. There is a minimum requirement for subsidies for agricultural insurance premiums, so farmers must remember that agricultural insurance must still be included to prevent natural disasters.
4. Subsidies for rice deep processing
The state provides subsidies to enterprises engaged in deep processing of rice. This subsidy is not available in the whole country, but in some regions.
Take Heilongjiang Province as an example. Last year, for the rice-purchasing enterprises that met the standards, the policy-oriented rice that was shipped back to the enterprise before the end of the year for processing and sales could enjoy a policy subsidy of 200 yuan/ton; while for self-purchased rice, Those processed and sold before September can enjoy a policy subsidy of RMB 50/ton. And this year's has not yet been decided.