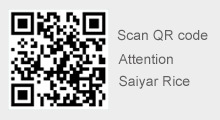 Can the reduction of imported rice save the sluggish rice market?
---
According to the latest customs statistics, China imported 409,133 tons of rice in March 2017, a year-on-year decrease of 4.86%, with an average price of US$461.85 per ton; the cumulative import so far is 862,996 tons, a year-on-year decrease of 3.31%. Judging from the data situation, the reduction in imports will give domestic rice prices a certain degree of support, but in fact, the domestic rice market will remain low for at least the first half of 2017, and it is difficult for rice prices to rise.
Imported rice has become an indispensable part of the market today, but with the depreciation of the renminbi, the increase in import costs and the country's vigorous efforts to combat rice smuggling, the impact of imported rice on domestically produced rice has indeed received certain results. But starting from reality, in fact, imported rice still has certain advantages. On the one hand, most of the imported rice is new rice, even if the taste is poor, it has a certain price advantage compared to domestic aged rice. Mainly from the production area to the sales area, especially the country's policy on the weight limit of roads, after the arrival of the old rice in the sales area, the cost is still high, and there is still a certain price difference between the two. On the other hand, the phenomenon of mixing imported rice with domestic rice still exists, and blended rice has become a part of market sales.
In summary, the international rice supply and demand situation is now further loosened, ending stocks hit a 16-year high, and competition from major exporting countries has further intensified. It is expected that international rice prices will fall further in the future, and my country's rice imports will continue to expand.
Sayamiye's official website reproduced this article for the purpose of disseminating more information, and does not mean that this website endorses the author's views in the article. If the author of the reprinted article thinks that there is something wrong with this website, please call this website 0710-3716718, and this website will immediately consult with you and resolve related matters.