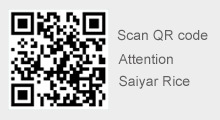 Sai Ya's sticky rice porridge is more balanced in nutrition
---
"Children, children, don't be greedy, after Laba is a new year..." Whenever you hear this familiar nursery rhyme, you will immediately think of the fragrant and full-bodied Laba porridge made by your mother. Take a sip. The mouthful of rice fragrant jujube is sweet and full of satiety.
About where Laba Festival comes from, why do you drink Laba Congee this day? There are many folk legends. It is said that to commemorate Yue Fei leading his troops to fight against gold in Zhuxian Town, on the eighth day of December, Yue's army returned home in a big victory after eating "Thousands of Congee" sent by the people. After Yue Fei's death, people cooked porridge to commemorate Yue Fei. According to legend, the founder of Buddhism Sakyamuni practiced under the Bodhi tree. After six years of hard cultivation, he only eats one hemp and one wheat every day. Later, he received the "chle" provided by the shepherd and recovered his strength, so as to realize his enlightenment. This day is the eighth day of the twelfth lunar month. It is said that when Zhu Yuanzhang was in prison, he was able to get through the crisis by digging out some porridge made from whole grains in the mouse hole. Later Zhu Yuanzhang proclaimed himself emperor and positioned the day of the disaster to be the Laba Festival.
When it comes to Laba porridge, who doesn't have a sweet and greasy feeling right away. my country has a history of drinking Laba porridge for more than a thousand years. It first began in the Song Dynasty. Every Laba day, whether it is the imperial court, the government, the monastery or the homes of the Li people, they will cook Laba porridge. In the Qing Dynasty, the custom of drinking Laba porridge became more popular. In the palace, the emperor, empress, prince, etc. all give Laba porridge to ministers of civil and military affairs and servants, and distribute rice and fruit to monks for consumption. In the private sector, every household also makes Laba porridge to worship their ancestors. At the same time, it is a joy to reunite with the family and give gifts to relatives and friends.
Laba porridge requires eight kinds of raw materials in name, but it's not stiff, four or five as few as possible, and more than a dozen. The purpose is to eat all kinds of whole grains and vegetables throughout the year, and make porridge with whole grains. Can give full play to the complementary role of amino acids, learn from each other's strengths and improve the utilization rate of protein, so as to have a comprehensive nutrition.
Saiyan sticky-flavored eight-treasure porridge rice is scientifically matched according to the principles of traditional Chinese medicine. Unlike many eight-treasure porridge rice on the market, it not only has a healthier ratio, but also has more ingredients. Twelve kinds of raw materials, including Thai glutinous rice, glutinous corn blend, flour red beans, thin-skin mung beans, oats, peanuts, porridge, fragrant rice, cowpeas, wolfberry, lotus seeds, red dates and black fragrant rice, are rich in vitamins and trace elements. It has the effects of invigorating the spleen and kidney, nourishing the skin and anti-aging, nourishing yin and blood, calming the heart and calming the nerves. The cooked eight-treasure porridge is glutinous, soft, sticky, and delicate. The taste is "glutinous, sweet, and thick", the fragrance is attractive, smooth but not greasy, and it is a balanced nourishing food.
Each raw material is screened three times first, and impurities, small particles, and shredded particles are screened out. After that, nine manual re-selection inspections are carried out to remove unqualified products such as mildew and diseased particles, heterochromatic particles, broken petals, etc., to avoid the harm of aflatoxin and other harmful substances contained in moldy and diseased particles body.
In terms of insect control, Saiya adopts advanced and safer high-frequency stress vibration physical insect control technology, which effectively avoids secondary pollution caused by traditional chemical fumigation and insect removal technology, and further ensures the safety of sticky rice porridge rice, allowing consumers Eating is safer and more assured.