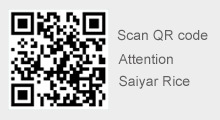 Hubei Province's Agricultural Insurance Standards Increased and Expanded-Rice Insured Per Mu increased to 400 yuan
---
The Hubei Provincial Department of Agriculture, Civil Affairs Department, Finance Department, Forestry Department and Hubei Insurance Regulatory Bureau jointly issued a notice recently: Starting this year, the rice insurance protection standard will be increased from 200 yuan per mu to 400 yuan, and the rate will be reduced from 7% to 6%; Expansion of the pilot coverage of rape and cotton insurance, including 35 counties with a rapeseed planting area of ​​more than 200,000 mu, and 15 counties with a cotton planting area of ​​more than 100,000 mu; capable of breeding sows, dairy cows, forests, "two families and two households "The insurance policy for rural housing remains unchanged.
The new plan adheres to the principles of government guidance, market operation, voluntary initiative, and coordinated advancement. The central and provincial financial subsidies will pay the bulk of the premium, and farmers will bear the small portion. In the past, the companies underwriting agricultural insurance in Hubei Province were mainly insured property insurance, China United Property & Casualty, Pacific Property & Casualty, Ping An Property & Casualty, and Taiping Property & Casualty. Guoyuan Agricultural Insurance entered the market in Hubei Province this year.
The financial subsidized agricultural insurance in Hubei Province started in 2007. Up to now, the province has provided agricultural insurance subsidized by the central and provincial finances. There are 4 types of 8 insurances, covering 86 counties and municipalities, 804 townships, 18,400 villages, and benefiting 6,884,200 rural households (times).