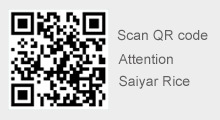 To drink healthy and delicious soy milk, start with Saiyan soy milk and soybeans
---
As the saying goes: "Eat a good breakfast." Soy milk is a nutritious breakfast that Chinese people love. A cup of fragrant soy milk is delicious and nutritious every morning. But have you ever thought that a good cup of soy milk needs high-quality soybeans? To achieve. Good soy milk and soybeans need good varieties, excellent growth environment and strict processing and selection to obtain.
Saiya Soy Milk Soybeans are selected from the best varieties of Northeast Soybeans, which are non-GMO, and are grown naturally without pollution and additives. The grains are plump, the color is light yellow and beautiful, the yield rate is high, the soy milk is thick like milk, and the taste is extra mellow and rich.
In order to ensure the taste and texture, Saiya insists on the use of pure hand-selection technology and strict re-selection standards, first three screenings, and then screening out impurities, small grains, and deflated grains. Nine manual inspections are performed to remove unqualified soybeans such as mildew, diseased, heterochromatic, and broken petals. It prevents harmful substances such as aflatoxin contained in moldy grains and diseased grains from harming the body. After various checks, the selected soybeans are uniform in particle size, clean and free of impurities, and safe to eat.
Saya Tips: There are seven bogeys in drinking soy milk
1. Avoid drinking uncooked soy milk. Uncooked soy milk contains toxic substances, which can cause protein metabolism disorders and cause symptoms of poisoning.
2, avoid beating eggs in soy milk. The mucus protein in the egg is easily combined with the trypsin in the soy milk to produce a substance that cannot be absorbed by the body, which greatly reduces the absorption of nutrients.
3. Avoid flushing the red pond. After the organic acid in the red pond is combined with the protein in the soy milk, it can produce denatured sediment and destroy the nutrients.
4. Avoid thermos. There are substances in soy milk that can remove the scale in the thermos. Under suitable temperature conditions, using soy milk as a nutrient, the bacteria in the bottle will multiply, and the soy milk can become rancid and deteriorate after 3-4 hours.
5. Avoid excessive drinking. Drinking too much soy milk at one time can easily cause protein indigestion and symptoms such as abdominal distension and diarrhea.
6. Avoid drinking on an empty stomach. When you drink soy milk on an empty stomach, most of the protein in soy milk is converted into calories and consumed in the body, which cannot fully play a tonic effect. Drinking soy milk and eating starchy foods such as steamed bread and bread can make the nutrients fully absorbed and utilized.
7. Do not drink with drugs. Some drugs will destroy the nutrients in soy milk, such as antibiotics such as tetracycline and erythromycin.