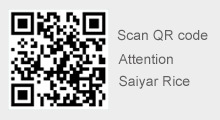 You must know these when eating zongzi on the Dragon Boat Festival!
---
At the Dragon Boat Festival one year, the streets and alleys, ordinary people, wafted with a faint fragrance of rice dumplings. The main raw material of zongzi, glutinous rice, has naturally attracted attention. As a variety of miscellaneous grains, glutinous rice usually does not sell much, and now it is the golden season for glutinous rice sales. Are your zongzi leaves and glutinous rice ready?
Glutinous rice is a mild tonic, which has the functions of invigorating deficiency, nourishing blood, strengthening the spleen and stomach, and antiperspirant. Modern scientific research shows that: glutinous rice contains protein, fat, sugar, calcium, phosphorus, iron, vitamin B and starch, etc., which has a better nourishing effect. However, glutinous rice is not easy to digest. The elderly, children, and those with weak spleen and stomach should use it with caution.
How to eat glutinous rice for easy digestion?
Glutinous rice foods such as glutinous rice and glutinous rice porridge are all foods that are easy to digest, nourish the stomach and invigorate the spleen. Therefore, Chinese medicine believes that glutinous rice can nourish deficiency and relieve diarrhea. But why do most people think that glutinous rice food is difficult to digest? Especially children and the elderly.
According to research, this is because the starch branches in glutinous rice have different shapes after heating and cooling. When glutinous rice food is cold, starch molecules will increase, making it difficult to digest. Therefore, the nutritionist gave advice on eating glutinous rice food:
1. The glutinous rice food that is freshly cooked and hot without oil is not difficult to digest. Such foods include glutinous rice, glutinous rice porridge, etc., suitable for people with poor digestion ability.
2. Cold glutinous rice food, especially glutinous rice food with a lot of saturated fat, is relatively difficult to digest. People with weak digestion should eat glutinous rice balls, glutinous rice chicken, glutinous rice balls, fried rice cakes, eight-treasure rice and other foods while they are hot, and should eat less and chew them carefully. Don't eat it after it's cold.
Sai Ya Thai glutinous rice is long-grain white and full-grained. It is processed from high-quality glutinous rice in northern Thailand. The rice is pure in quality, shiny in color, fragrant, soft and delicious. It has high viscosity, whether it is congee or steamed preserves. Eight-treasure rice or making rice dumplings, siumai, glutinous rice balls, rice cakes, etc. are all good raw materials.
In the anti-insect treatment, Saiya adopts the national patent "High-frequency stress shock green anti-insect technology" developed in cooperation with Huazhong Agricultural University. It adopts physical anti-insect to kill the eggs attached to glutinous rice, avoiding the traditional chemical insect removal. harm. From planting to processing to sales and distribution, the quality is strictly controlled throughout the whole process. Every pack of glutinous rice has undergone formal quality inspection. The product date and barcode are complete, professional packaging and trustworthy.